ABOUT
COMPANY PROFILE
Company Name

Division Name

FAT Division

Factory

Marugo Building 4F
2-15-11 Tammachi,Kanahgawa-Ku,Yokohama-Shi,Kanagawa,Japan (Zip: 221-0825)

Opening Hours

Weekdays 11am-8pm (Close : Weekends & Public Holidays)
STAFF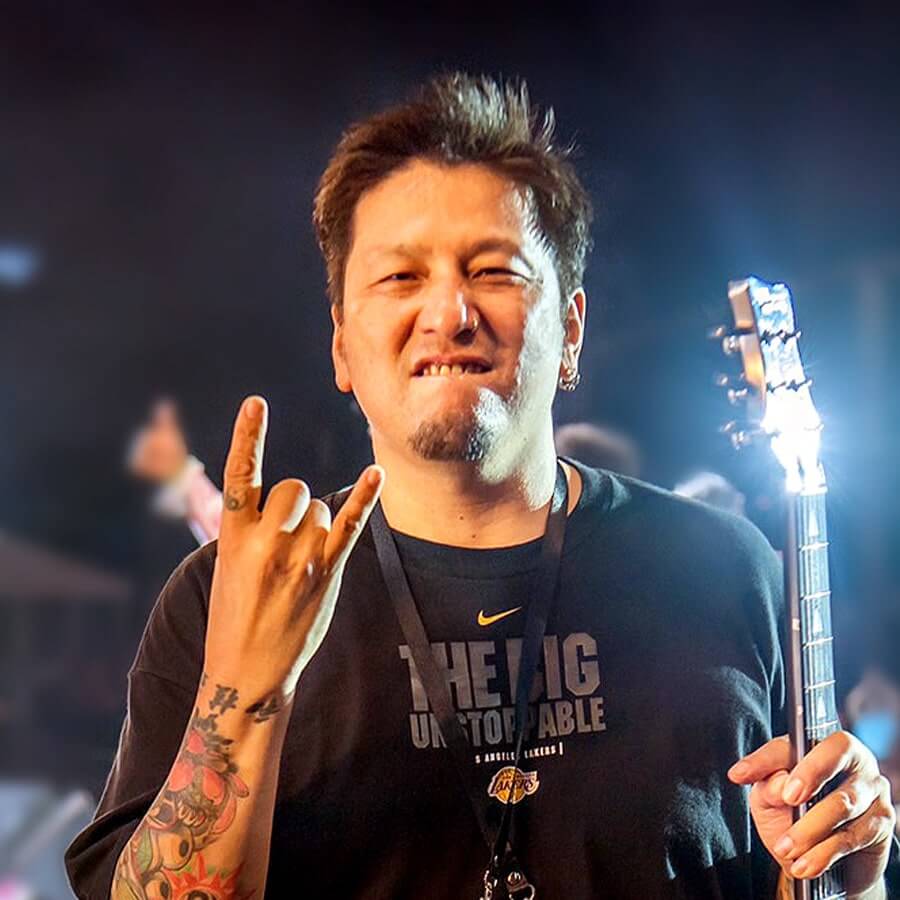 Katsunori "Hakkai"Hatakeyama
Producer
One of Japanese famous and legendary tour roadies who has been touring with many famous musicians since 1984. Hakkai gathered skillful roadies and toured with them many thousands shows. Since 2004, he's been developing original guitar effect pedals and released first product as an original brand in 2006. In 2014, he and his roadies started creating high-end handmade effect pedals, amplifications, switching control systems and unique accessories etc. and released some of them in domestic market. Currently, he manages OOPEGG as the producer and team leader for popularizing the brand all over the world.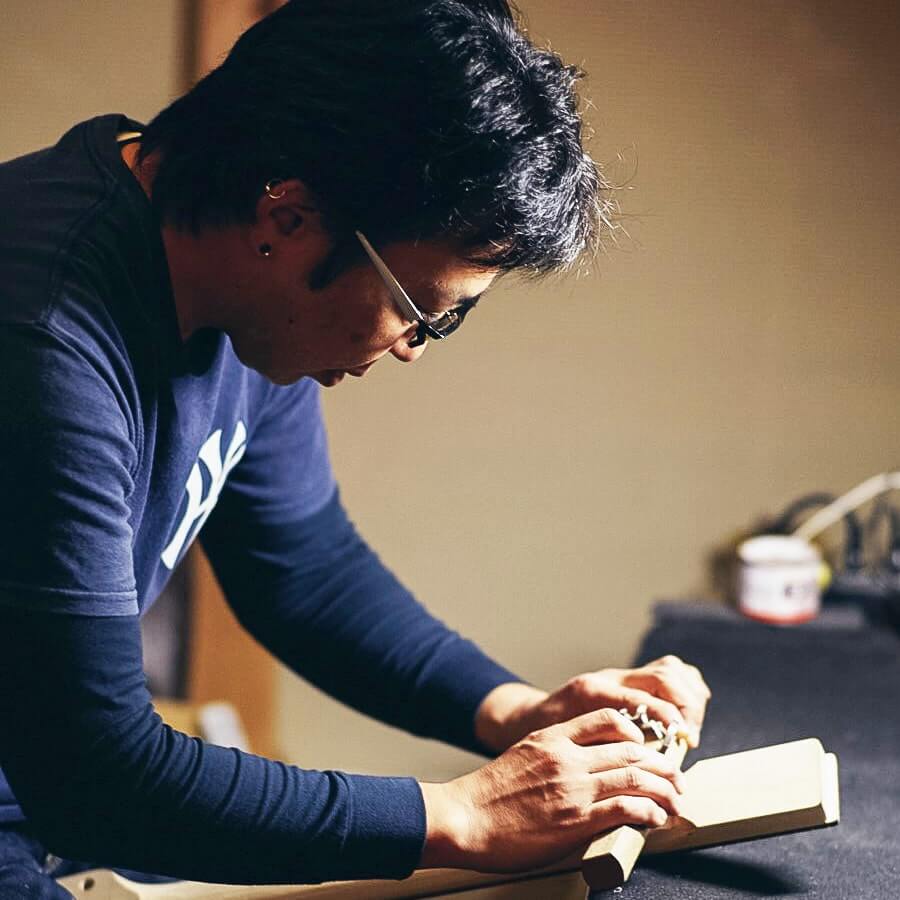 Tatsuhiro "T2"Itasaka
Guitar Master Builder
After graduation from the guitar craft academy, T2 has worked with Japanese famous guitar company as one of the top guitar master builders over 18 years. He has hand-crafted OEM and original custom-shop guitars for world trade show, artist signature models etc.. In 2014, he left the company and started working with Hakkai and guitar repair and restoration as the guitar specialist in Tokyo, Japan. Currently, he crafted all OOPEGG guitars by his hands. Besides he manages all production processes including wood-selection, shaping, sanding, painting, assembling and final inspection to produce high quality guitars.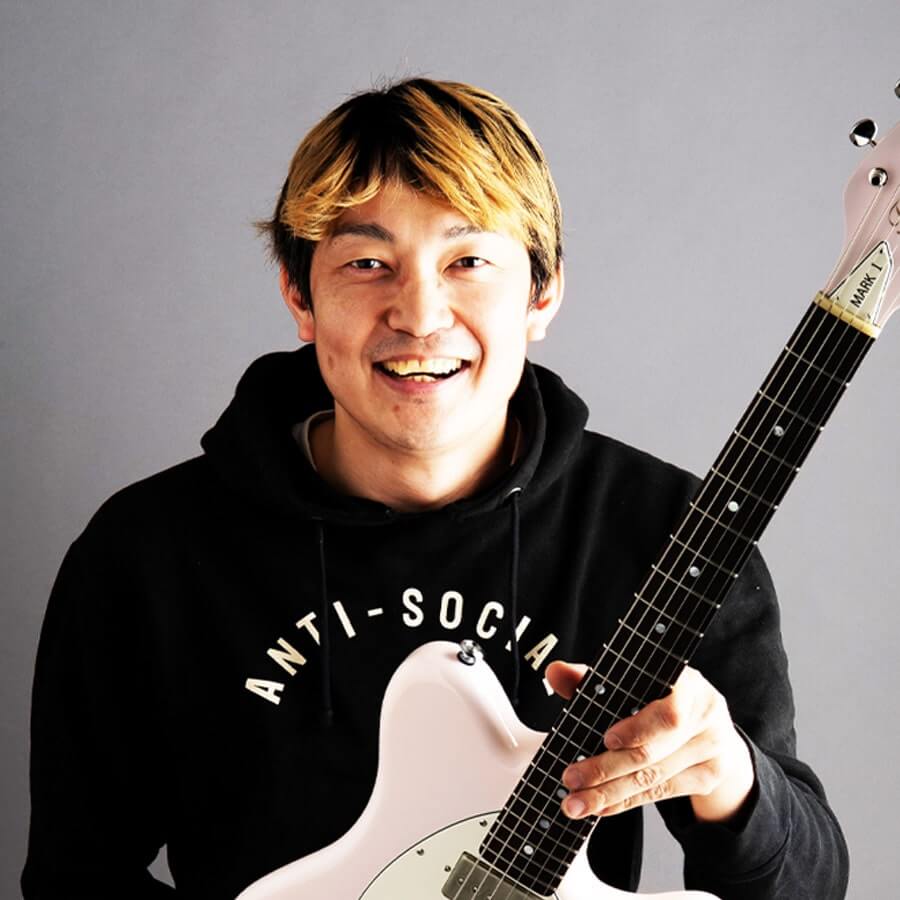 Kazuma "Kaz"Tanabe
Guitar Designer
Kaz has worked with Japanese guitar factory as the manager of R&D, overseas sales, and artist relation for 7 years. While he's worked with it, he established original guitar brand for overseas market and designed many unique guitars for world trade shows and professional musicians. In January 2019, he started working with OOPEGG as the guitar designer and sales manager. Currently, he designs OOPEGG guitars including 'Trailbreaker'with his technical experience including speaking overseas languages and marketing strategies with guitar shops and musicians worldwide.
WORKS
GUITAR REPAIRS
OOPEGG offers repair and maintenance services on your instruments. If your repair work of OOPEGG products is covered under the manufacturer's warranty, we can perform the work free of charge (except the shipping cost) to you in many cases. Please feel freely and contact us for questions regarding servicing your instruments.
* Acoustic and electric guitar/bass setup
* Guitar string replacement
* Pickup and hardware installation
* Refinishing and neck/body wood repairs
* Electronic diagnostics
CONTACT
ACCESS
Company: Being, Inc. - FAT Division
Address: Marugo Building 4F 2-15-11 Tammachi,Kanahgawa-Ku,Yokohama-Shi,Kanagawa,Japan (Zip: 221-0825)
Phone: +81-45-534-5492
Opening Hours: Weekdays 11am-8pm (Close : Weekends & Public Holidays)